Vendors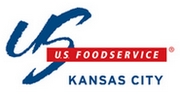 U.S. Food Service of Kansas City
Our Foundation is built on Integrity, Safety and Quality. U.S. Foodservice offers a bountiful variety of the world's finest food brands. We set the table for your success by getting them to you when and where you need them. Driven by our core values we are committed to delivering high quality products and unsurpassed service to our customers.
Specializing in Fresh Produce. Liberty Fruit Company has conducted business in the Kansas City area since 1965. We have quickly grown to be own of the premiere distributor to the food service and institutional marketplace, in addition to our retail and wholesale customers. We offer the freshest and best quality produce to all our customers.
Quality, freshness, education. That's what The Roasterie is about. Try any of our coffees and you'll be able to taste and smell the difference our commitment makes. To this day, nobody else does it like we do. We've always supported the world's small, specialty farmers and their communities, which is why we get first chance at the world's best beans.
Qualified and Certified to Keep You Safe & Compliant
You have a business to run. It's our job to keep your kitchen safe. HOODZ ensures that your business operations are in compliance – whether you need a general assessment or a complete kitchen exhaust system cleaning, we have the experienced staff to do the job right – the first time and every time.
Our professionals are trained, qualified and certified to inspect, correct and service your kitchen exhaust system from roof-top to cook-top. Experience the HOODZ difference for yourself.
Heartland provides the best equipment, mixes, high yield, most flavors, and combines it with the best service!
Check out our Waffle and Mash Potato Programs along with our great Restaurant Equipment.
We are a commercial wholesale bakery dedicated to the production and distribution of top quality desserts.
We offer a gourmet-quality line of fresh-baked pies, crisps, cakes, brownies, and pre-cut cheesecakes. We deliver desserts to casinos, restaurants, hospitals, and plant cafeterias in Kansas, Missouri, Nebraska, Iowa, and Illinois from our plant in the Kansas City area.
We will accept local companies or companies that have local branches in the area that have ties with all things culinary. If you are a restaurant, catering company, sell culinary equipment, culinary supply company, or any other food related company, you are welcome to apply for advertising on our resource page.
All members currently until further notice will be listed for free. Just send us your information.
When you advertise with us and are not a current local member you will receive a free local membership which will include the following benefits along with your paid advertising…
Placement of your logo, link, and information on our website. You will be invited as a guest to any of our monthly meetings, placed on our email group (you may opt-out if you wish), two tickets to our annual fund-raiser/benefit for local food charities/scholarships, and more.
Please fill out the form below and we will be in contact with you soon.
We currently are getting an average of 2000+ unique vistors per month to our site.
Advertise Here
Upcoming Events
Dec
25
Mon
5:00 am
Cooks Needed for Senior Citizens...

@ First Baptist Church Blue Springs
Cooks Needed for Senior Citizens...
@ First Baptist Church Blue Springs
Dec 25 @ 5:00 am – 12:00 pm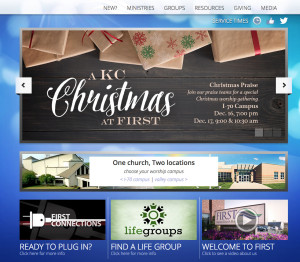 Need Christmas Day HELP cooking and managing service for 250 +/- on Christmas Day! Looking for someone, a team, a group to take this project on and run with it, it could be a great[...]
Feb
20
Tue
all-day
Taste of Elegance 2018

@ Harrah's North Kansas City
Taste of Elegance 2018
@ Harrah's North Kansas City

The Missouri Pork Producers Association will be holding the Kansas City "Taste of Elegance" competition on Tuesday, February 20, 2018 at the Harrah's North Kansas City, located at One Riverboat Dr., North Kansas City, Missouri[...]
Mar
4
Sun
all-day
42nd Annual ACF Greater Kansas C...

@ Johnson County Community College
42nd Annual ACF Greater Kansas C...
@ Johnson County Community College