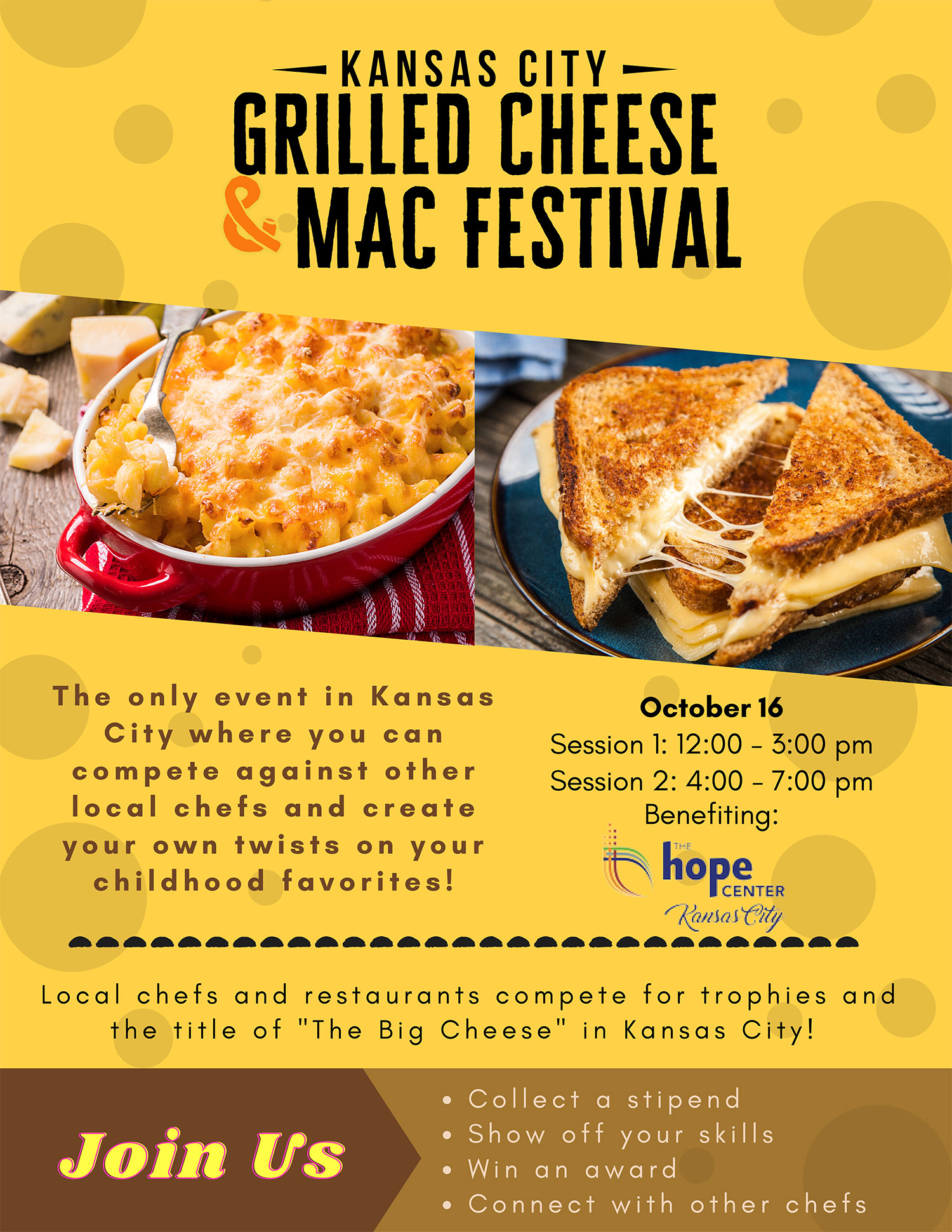 Are you ready to compete in the highly anticipated Kansas City Grilled Cheese and Mac Fest!?! The cheesiest event of the year is on October 16th 2021 at the beautiful Berkley Riverfront: https://spark.adobe.com/page/6XU4ox5gZCPiy/ and is a good event overview, which also benefits the community by supporting local nonprofit The Hope Center KC: https://www.hopecenterkc.org/
This event has a tremendous about of interest on social media, and tickets are selling fast. We'd love to promote your restaurant, brewery, or brand to our 100k followers and e-blast recipients. This is your chance to reach tens of thousand new customers, and battle it out to win one of The Peoples Choice Awards to proudly display in your business!
Restaurant/Chef Registration Form: https://forms.monday.com/forms/d97b8f503eecf5feb3fe4c7bc2e867ee?r=use1
Brewery Registration Form: https://forms.monday.com/forms/2a9263ac8ebfc59f22c1ea18661003a8?r=use1
*We know staffing is tough right now, which is why we're offering a stipend to offset food/beverage/staffing costs!
*Who doesn't love a win/win? In addition to your stipend, for every eligible restaurant/chef you refer that submits an approved application, we will give you a bonus of $100! Please fill out your registration ASAP, and just let us know what you need from us to be successful. The sooner we can confirm your participation, the sooner we can start promoting your business as part of the event!