Culinary Schools, Culinary School Rankings, Culinary Scholarships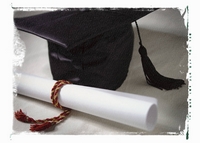 ACF Certified Culinary Schools (Kansas City Area)
Post Secondary programs:
Johnson County Community College -Culinary
12345 College Blvd.
Overland Park, KS 66210
913.469.8500
Secondary programs: 

Broadmoor Technical Center -Culinary Program
6701 W 83RD St
Overland Park, KS 66204-3972
913.993.9700 

Ft. Osage Career and Technology Center
2101 N Twyman Rd, Independence, MO 64058-3200
Culinary Arts
Contact: Lisa Burgess – lburgess@fortosage.net

Northland Career Center
1801 Branch Street
Platte City, MO 64079
816.858.5505

Non-Degree 

Excelsior Springs Job Corps Center 
701 Saint Louis Ave
Excelsior Springs MO 64024-2615
816.629.3111 


National 

Accredited Post Secondary Schools 

Certified Secondary Programs 

Non-Degree ACFEF Quality Programs 



Culinary Student Forum 

Culinary Student Forum 



---
Scholarship Information

ACF Scholarship Information 

Chef2Chef Scholarship Resources 

Scholarship Article 

List of Scholarships 


Scholarship Search

Scholarship Search from Scholarships.com 

Scholarship Search with CollegeBoard.com 



Specific Culinary Scholarships

NTHS SCHOLARSHIPS
SkillsUSA has once again teamed up with the National Technical Honor Society (NTHS) to promote outstanding student achievement within technical education. SkillsUSA is offering four $1,000 scholarships through NTHS (two college/postsecondary and two high school), and these will be awarded at the 2010 national conference.
The deadline for applications is March 1, 2010. For more information go to this site.

CIA Scholarship and Financial Aid Info
—Click here for the pdf file CIA Scholarship Eligibility and Application info
WomenChefs.Org Scholarships 


The 4 Stars for Lauren Memorial Scholarship for local high school students
The 4 Stars for Lauren Memorial Scholarship honors Lauren Chapin, the former food critic at the Kansas City Star. The scholarship is for high school students in the Kansas City metropolitan area who are enrolled in the chef apprenticeship program.
Applicants must submit one recipe for an appetizer, salad or dessert. They must also submit a cost/price evaluation for that dish. They will be judged primarily on the success and originality of their recipes. For the inaugural year of this process, winners will be selected by the college. In subsequent years, a panel of local chefs and restaurateurs will judge the recipes and help select the winners.
The college will administer the distribution of each scholarship, including the amounts of each and the number awarded. Financial need may also be a consideration.
Winners will be invited to the 4 Stars for Lauren benefit, to be held June 17 at the Boulevard Brewery hospitality room. Attendance is recommended but not mandatory.
The scholarship applications must be in the Johnson County Community College Hospitality Management Program office by May 31, 2010. The students will be notified by the Financial Aid office.
Click here for Application 
---
School Rankings and School Reviews

EDInformatics Culinary School Review 

U.S. News College Rankings and Reviews 

Culinary School Reviewer 

Chef2Chef Culinary School Rankings by Vote 


General Culinary School Search

Culinaryed.com 

All Culinary Schools Search 

Culinary School Search 



Sommelier Information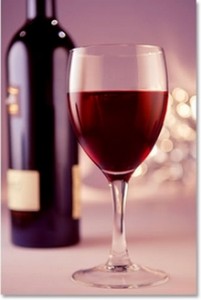 According to Wikipedia 
– A Sommelier (pronounced /sʌməlˈjeɪ/, French pronunciation: [sɔməlje]), or wine steward, is a trained and knowledgeable wine professional, commonly working in fine restaurants, who specializes in all aspects of wine service as well as wine and food matching. The role is more specialized and informed than that of a wine waiter.