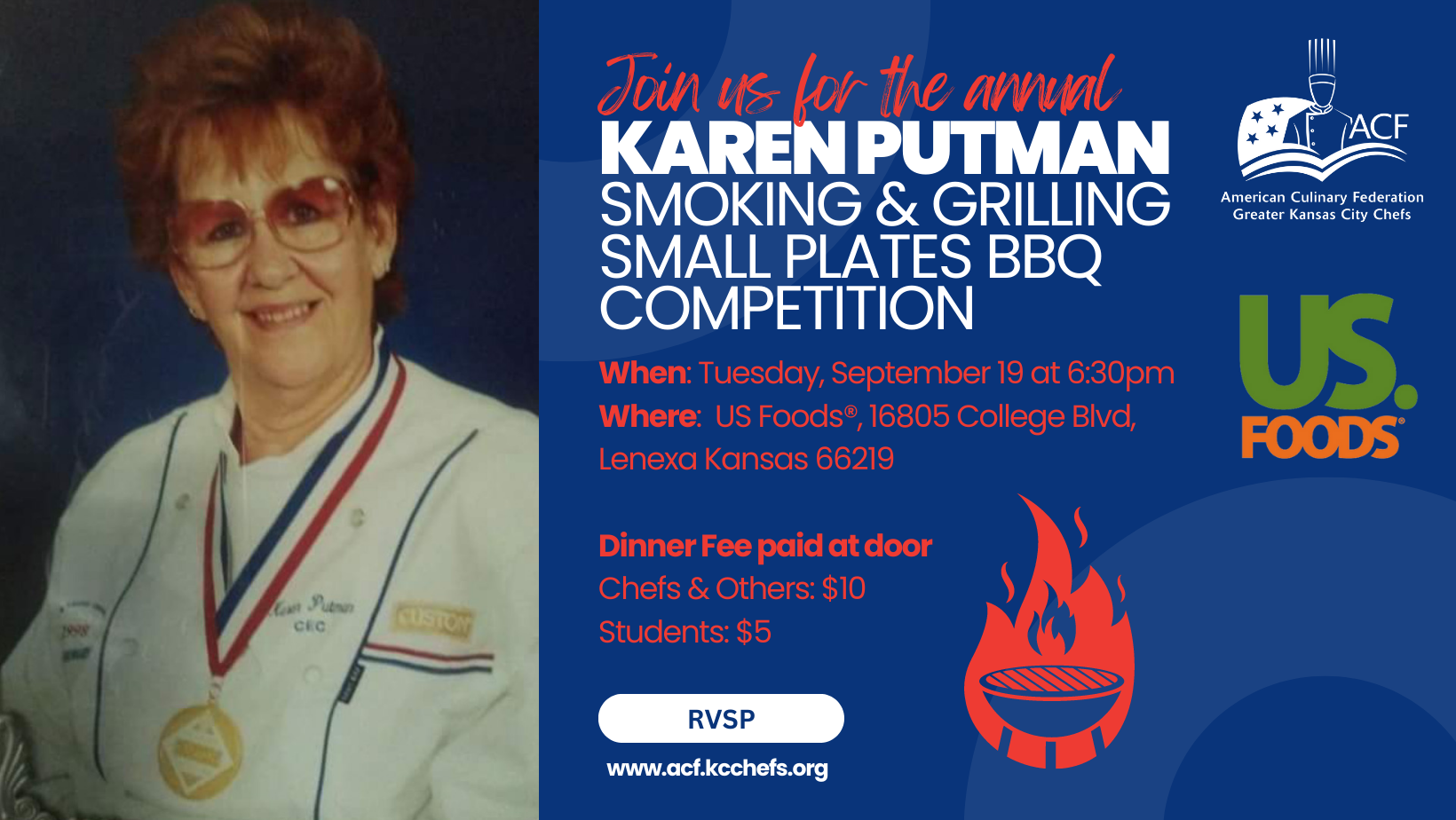 Please join us for the next Greater Kansas City Chefs Association Meeting for the Flower of the Flames / Karen Putman Memorial Grilling & Smoking Small Plates Competition!
Tuesday, September 19, 2023 at 6:30pm at US Foods®, 16805 College Blvd, Lenexa Kansas 66219
Local chefs will be competing in a small plates competition featuring Summer Grilling & Smoking Menus in memory of our friend and colleague, Karen Putman.
Proceeds of the event go to the Karen Putman Memorial Scholarship Fund to support a Student Chef at JCCC.
Dinner Fee paid at door:
Chefs & Others: $10
Students: $5
Please RSVP below.
Chefs that would like to compete, please contact Chef Jesse Vega 816-359-1223.