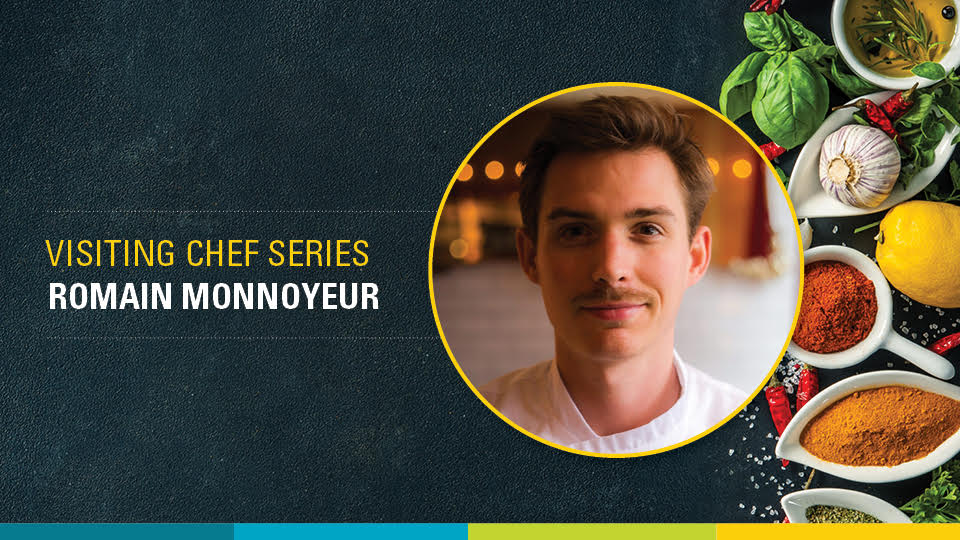 Date: March 21, 2023 from 6pm to 9pm
Location: JCCC Wylie Hospitality and Culinary Academy (WHCA) 145
Join us on March 21st from 6pm to 9pm for our monthly meeting! For this meeting we are combining a Chef Speaker Series at JCCC. From 6pm-7pm there will be a presentation from Chef Romain from Westport café. Then we will have the dinner and Chef's Association board meeting.
Experience the savory flavors of France!
Award-winning innovator Romain Monnoyeur, executive chef of the popular Westport Café, introduces you to a modern interpretation of classic French cuisine. Step inside JCCC's state-of-the-art demonstration theatre and into a world that builds on the well-known techniques of French cooking while expanding the mind—and the palate!
Arrive with an appetite to try the delicious dish following the presentation. This delectable demonstration is free and open to the public.