Wednesday, April 20th
,
5-7 pm
By Pryde's Kitchen and Home
and Les Dames d'Escoffier
Wander to your heart's content, be inspired by what's new in all kinds of kitchen and dining apparatus, tools, and paraphernalia – and buy if you wish, knowing that a percentage of what you buy goes to KCCG.
Pryde's Old Westport
115 Westport Road
Kansas City
MO 64111
Schedule:
5:00 p.m.
  ARRIVE and grab a glass of wine or a beer.  Greet and meet!
5:15 p.m.
  Hostess Dame Louise Meyers, Owner of Pryde's, inspires us with an Inspiralizer Demo and Tastng
5:30 p.m.
Visit all six "Vegetables from the Garden" Food Stations throughout the store
5:45 p.m.  Listen to Ben Sharda, Executive Director of Kansas City Community Gardens, as he presents a Gardening Demonstration.  Get answers to your questions.
Cruise this iconic store at your leisure.  What a great time to buy gifts!
Your wine and beer is on us until 7 p.m.
Enjoy — all for a great cause!

All for a Contribution of  $10
(Though we'd happily accept more)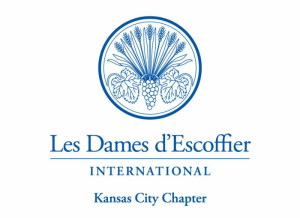 We hope to see you on the 20th!
Bring your friends, too!
The mission of Kansas City Community Gardens is to assist low-income households and community groups in the Kansas City metropolitan area to produce vegetables and fruit from garden plots located in backyards, vacant lots, and at community sites. KCCG supports Kansas City's gardeners as they work to transform the food system, along with their nutritional habits, in backyard and community garden spaces throughout the metropolitan area. Learn more at http://kccg.org/.
The mission of Les Dames d'Escoffier Kansas City, an invitational organization of women leaders in food, beverage and hospitality, is to provide education and philanthropy to others in or prospectively in, the food industry in Kansas City. Learn about the Dames at http://www.ldei.org/ or on our Facebook page.