Dear Food Friends –
We're having some fun and finding more friends for students whose dreams include the culinary and jazz professions and you are invited!!!!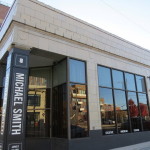 Les Dames d'Escoffier, a NFP organization which champions women in the food industry, has committed to creating a scholarship fund for young women who want to pursue their culinary educations. The beneficiary (ies) will be young women at the Broadmoor Technical School who could not continue their education in the food industry without the funding.  Les Dames are doing this in conjunction with the K.C. Jazz Ambassadors who are funding a scholarship for young people in music for the same circumstances.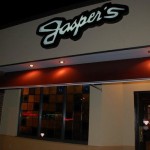 February 21 at Michael Smith's.
February 23 at Jasper's.
These two "Supper Club Previews" start at 5:30 p.m
For $45 you will receive two glasses of wine or beer, appetizers, and fabulous jazz music from A La Mode.  And of course, you're welcome to make reservations to stay on for dinner at either restaurant.
The third event is on September 29th – our grand Supper Club 2017 at the American Restaurant's brand new event space.  This event will be hosted by Debbie Gold, Renee Kelly, and several other noted chefs and it will be a true Supper Club environment – Angela Hagenbach and others will be supplying the entertainment.  Please put this on your calendar for now.
If you'd like to go directly to the links to PURCHASE TICKETS, here they are:
Michael Smith's on Tuesday, February 21:  http://supperclubpreviewmichaelsmith.bpt.me/
Jasper's on Thursday, February 23:  http://supperclubpreviewjaspers.bpt.me/
Broadmoor Bistro is a student-run skills application by the students in the Shawnee Mission School District. The Broadmoor Bistro has been in operation since Fall of 2000, offering an evening dining event created and served by culinary arts students enrolled at Broadmoor Technical Center. The center, located at 6701 W. 83rd Street, offers culinary arts and commercial baking instruction to students enrolled in Shawnee Mission School District high schools.
Les Dames d'Escoffier International is a world-wide philanthropic society of professional women leaders in the fields of food, fine beverage and hospitality. The membership, composed of 37 individual chapters across the United States, Canada the United Kingdom and Mexico, is highly diversified and reflects the multifaceted fields of contemporary gastronomy and hospitality.  These professional women are involved in food, wine and hospitality, promote the interests of the members and those who share the objective of understanding, appreciation, and knowledge of food, wine and the arts of the table. The Kansas City Chapter was incorporated in 1998 and is committed to the advancement of education and philanthropy in food, beverage and hospitality for the good of the global community.
Donations of both time and money in the past have gone to the Kansas City Community Gardens, the KC Food Policy Coalition, Harvesters, Broadmoor Bistro and many other food related organizations.  Our only focus for this event is our Les Dames' Scholarship Fund whose goal is to find dedicated young women who need to further their culinary education but who cannot do this without financial help.  It is making a difference in students' lives and their careers, one person at a time.
Kansas City Jazz Ambassadors
The Kansas City Jazz Ambassadors, Inc., incorporated as a 501(c)3 in 1984, was created as part of the Kansas City Jazz Commission by then mayor Richard L. Berkley and is the city's oldest nonprofit governed by an operating board of volunteers. Its mission is to preserve the rich cultural heritage of jazz in Kansas City and to support and promote the musicians, students, businesses and fans of the Kansas City jazz community.
A majority of the organization's fundraising efforts go directly to their Musician's Assistance Fund (MAF) and the Tommy Ruskin Memorial Scholarship Fund. This is named for the beloved Kansas City Jazz master who mentored and inspired countless performers who continue his great legacy today. This fund enables aspiring artists of all ages to pursue jazz education. New generations of jazz hopefuls apprentice under the jazz masters that are part of the wealth of Kansas City. Together they perpetuate the music that has become synonymous with Kansas City and America's history. SupperClub2017 funds are for the scholarship fund.