OUR MISSION: To make a positive difference for culinarians internationally through education, apprenticeship and certification, while creating a fraternal bond of respect and integrity among culinarians everywhere.
Learn More
August 2018 ACF Chef Meeting
DATE: August 14, 2018
TIME: 7:00pm to 9:00pm
LOCATION: Our Lady of Mercy, 2115 Maturana Dr., Liberty, MO 64068
COST: $10 Chefs | $5 Students
CLICK HERE FOR MORE INFORMATION
Have new jobs or events to post?
Contact our social media and website guru, Laura at laura@pilchercreative.com
2018 ACF
MONTHLY MEETINGS 
WE ARE LOOKING FOR NEW LOCATIONS TO HOLD OUR MONTHLY MEETINGS IN 2018
Would you consider hosting one of our monthly meetings? List of available dates to the right marked TBD. Board of Directors needs a space with seating for 10-12 from 5:30-6:30pm. Dinner and Meeting for 80-100 guests 6:30-8:30pm. $300 stipend to host chef. Food can be donated from your sales reps and vendors for showcasing new and trendy menu items. The Chef's Association can help you with this process.
Educational Action Demos from 15-30 minutes from a Guest or your Staff always create membership interest.  Ideas are for Pastry Demos, Flavor Trends, New Cooking Techniques, Meat/Butchery, Cheese 101, Buying Local, Being Green in the Kitchen and Molecular Cuisine.
TO HOST OR GET ADDITIONAL INFORMATION,
PLEASE CONTACT OUR VICE PRESIDENTS
CHEF MIKE CHROSTOWSKI
Phone: 816-564-8711
Email: mikechrostowski@yahoo.com
CHEF TODD WALLINE
Phone: 816-285-7667
Email: twalline@bluehillscc.com
PLEASE MARK YOUR CALENDAR FOR THE FOLLOWING DATES:
2018 ACF MONTHLY MEETINGS
TUESDAY, AUGUST 14th – Our Lady Of Mercy
TUESDAY, SEPTEMBER 11th – US Foods,  Karen Putnam Small Plate Competition
TUESDAY, OCTOBER 9th – TBD
TUESDAY, NOVEMBER 13th – TBD
DECEMBER – BOARD MEETING ONLY
Events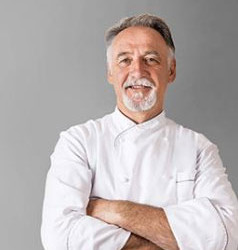 New Zealand Dinner with Visiting Chef Graham Brown Friday, April 20, 2018 from 7- 9 pm We would like to invite you to help us welcome international Visiting Chef Graham Brown to campus. As the Executive Chef of Cervena of New Zealand, Chef Brown travels the world promoting the virtues and superior quality of the premium New Zealand farmed venison to chefs and consumers through educational demonstrations at top culinary schools, participation in top food shows and events worldwide, and demonstrating his favorite preparations of the distinctive meat on television for the home cook. In addition, Chef Brown advises Cervena on marketing programs and promotions and creates new recipes for the varied cuts of Cervena venison. This talented New Zealand-based chef, will be flying in specifically to work with our culinary students, teaching them to use ingredients native to his home country of New Zealand, and host this tasty dinner for our Friends with Taste to enjoy. Chef Instructor Edward Adel and the culinary competition team will be working with Chef Brown to prepare a delicious 5-course dinner that will be served with wines from New Zealand. The dinner will be held at the Wylie Hospitality and Culinary Academy in the Reginer Dining Room on Friday, April 20 from 7 -9 pm. Cost is $75 per person, and all proceeds will go to raise money for our upcoming culinary team expenses in 2018. ' Don't miss out on this wonderful opportunity to learn more about the cuisine of New Zealand. Purchase your tickets HERE: https://secure.touchnet.com/C20110_ustores/web/classic/product_detail.jsp?PRODUCTID=24259&SINGLESTORE=true A Taste of New Zealand Friday, April 20,2018, 7-9 pm Reginer Dining Room, WHCA... read more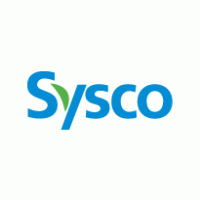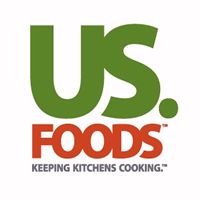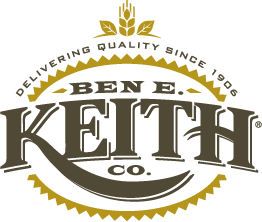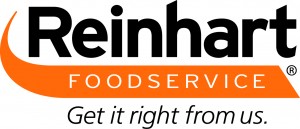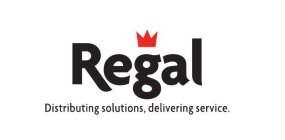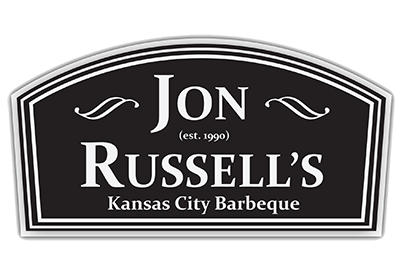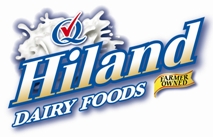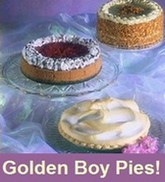 News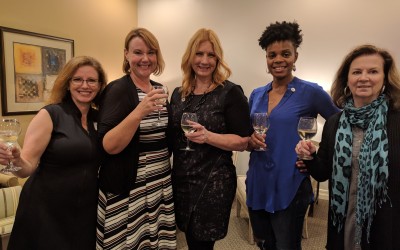 Congratulations to the newest members of the Heart of America Les Dames d' Escoffier Chapter in Kansas City! Le Dames d'Escoffier is an international society of professional women, involved in food, wine, beverages and arts of the table. They support and promote among members– worldwide understanding, appreciation and the knowledge of food, wine, beverages, nutrition, the arts of the table and other fields as they relate to these disciplines. Pictured from Left to Right are the newest members. Jennifer Ward – Be Free Bakery – Owner Lindsay Howerton – HOW Consulting, Owner Jenny Vergara – Food Writer, Culinary Event Planner, Founder of the Test Kitchen & Marketing – Owner Shanita McAfee Bryant – Magnolias on the Move- Owner Mary Meade Eastman – The American Restaurant– Special Events...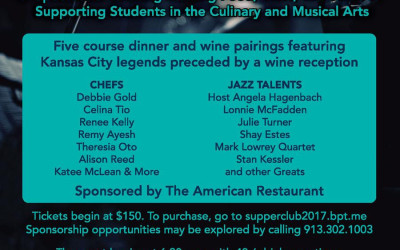 Date: September 29, 2017 at 6:30pm Location: The American Restaurant, 200 E 25th St. #400, Kansas City, MO 64108 TICKETS: http://supperclub2017.bpt.me/ In an unprecedented partnership, Les Dames d'Escoffier and the Kansas City Jazz Ambassadors working together to offer scholarships to deserving young men and women in both the food and jazz music professions here in Kansas City-in one fabulous evening presented by The American Restaurant. Five course dinner and wine pairings preceded by wine reception. Featuring the culinary skills of leading Kansas City chefs Debbie Gold, Celina Trio, Renee Kelly, Mary Berg, and Alison Reed. and The musical talents of host Angela Hagenbach, Lonnie McFadden, Mark Lowery, Shay Estes, Stan Kessler, and other jazz greats. For additional information about sponsorships, please contact Jen Wismeier at Jenwismeier@gmail.com or...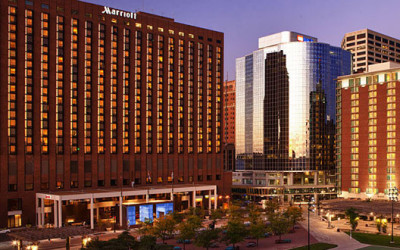 On September 24, 2017, the American Culinary Federations Greater Kansas City Chapter will be hosting an American Academy of Chefs' Lifetime Achievement Award and Hall of Fame dinner/fundraiser and we would like to ask for your help in making this a success. The event will be held at the Downtown Marriott Hotel, 200 West 12th Street, Kansas City, MO 64105 at 6:00pm and the cost is $95.00 per person; Medals and Suite & Tie required. Purchase Tickets There are multiple ways that your organization can help us. Please consider placing an ad in the program book; full page ad $500, half page ad $250, and quarter page ad $125. You could also show your support by being a financial sponsor and/or by donating product for the dinner and items for the silent auction, as well as attending the event. All the proceeds from this dinner will be used for American Academy of Chefs scholarships. This year's Lifetime Achievement Award recipient and Hall of Fame inductee is Jess Barbosa, CEC, AAC, HOF. Chef Barbosa is a founding member of the ACF Greater Kansas City Chapter and was the Executive Chef at the Downtown Marriott for 30 years. He has been a friend and mentor to culinarians both young and old over the years and continues to be an example we strive to emulate. I look forward to hearing from you and eagerly anticipate your support to help make this event a great success. We are a 501(c)(3) nonprofit organization and your donations will be tax deductible. Please email your completed ad copy and contact me at tinkhamj@william.jewell.edu or 816-547-1820 to discuss placing ads and making donations....